One of the latest additions to The Peck And Call Girls is the mesmerizing Muse, aka FK Muse.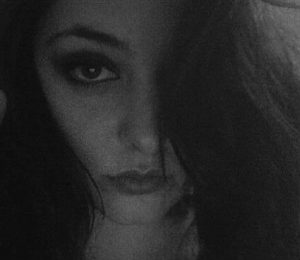 Muse is something that starts out like gentle rain, comes on like a hurricane. If she wants you, she'll get you.
She's an a excellent conversationalist and imaginative hypnotist. Muse enjoys long talks about kink, music, the universe.
FK Muse is a specialist in erotic hypnosis, who continually invests in lectures and equipment for her erotic audios — and she's a few new offerings for you, if you're ready to let your mind go…
Revenge of Comic Con– Roleplaying two of my favorite villianesses to ever be in print! In one file I steal your secrets, right out of your brain. In the other I'm the crazy one your mother warned you about.
Pop! There goes your brain. Be brainless for me, a nice little amnesia file and and IQ drop file. Caution these work best if you do intend to call.
Muse is known for her erotic audios — and she also offers custom erotic recordings!
I do custom audios. It's $50 a recording; no haggling, no 20 minute mark. I may not set a file length. Yes I charge more. Maybe because I'm working on a clock — I promise barring death or sickness the custom audio will be done in 3 days.
Contact her via NiteFlirt to arrange your custom audio from our resident mesmerist!
Interested in something more? Get screened and see if you can be an FK Muse VIP!